Aluminium Sashes Window Systems provide a range of options for the Architect and end user to achieve U values exceeding the current UK building regulations. Our window systems are provided with the latest integral thermal break technologies.
Window options include:
Fixed Lights
Top Hung
Tilt-Turn
Turn-Tilt
Vertical and Horizontal sliders
Linked-sash sliders
Pivot, vertical / horizontal
Parallel opening
Many of the manual operation types can be automated with the use of Teleflex gear (manual winding gear) or electrically with actuators connected to the BMS or simple electrical switches near the window.
Our windows are manufactured at our works in Gloucester by skilled craftsmen with a wealth of knowledge in their given trade; we've been making windows for four decades and are rightly proud of the product quality we produce.
Glass, insulated panels and other glazing materials can be provided in our windows, these can be externally or internally glazed, dependent upon the system selected to suit the needs of the specifier or end user.
Louvres glazed into our windows enable the windows to form part of the buildings M&E solution, when connected via plenum boxes to the building ventilation duct work system.
We generally supply double glazed units to achieve the required U value, however single glazed, triple glazed and quadruple glazed solutions can be provided, if the clients' specification dictates the need. The glass units are retained by quality glazing beads and gaskets, supplied by the system supplier, our system supplier provides all the ancillary components to provide a fully warranted system.
All window systems are designed to industry standards for weather resistance and can achieve Class 4a Air Permeability, Class 9a Pa Water-tightness and Class AE2400 Wind Resistance.
Our window systems can be provided in Polyester Powder Coat or Anodised finish. Powder coating is supplied by the internationally recognised brand Akzo Nobel.
Aluminium Sashes are able to provide MOD & MOJ compliant window solutions, with various CTM ratings achievable, as this is a sensitive subject please contact us directly for further information, we have an enviable track record in delivering such projects, all with complete client confidentiality assured.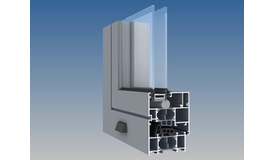 AA®720 Series Window Systems
The AA®720 Windows have been developed to meet the latest European requirements for thermal performance and have been future proofed against expected changes in thermal regulations up to 2019.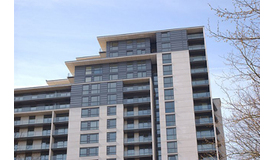 AA®540 Series Window System
The AA®540 Series Windows have been designed to accommodate a BRE Green Guide 'A' Rated Frame. It is available as a top or side hung, pivot and tilt turn window and can be single or dual colour.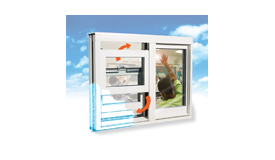 AA®3610 & AA®3610LS Vertical Sliding Windows
The Kawneer AA3610 window is a thermally efficient vertical sliding window with polyamide thermal break. The window can feature as a double sliding sash or a single sliding sash with a fixed light above or below the sliding sash. This window can be provided with an upgraded hardware option to provide linked sash operation: The linked sash offers a unique solution that allows the bottom and top sash to be operated simultaneously.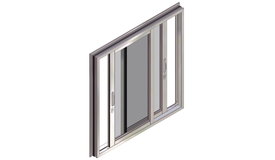 AA®3110 Horizontal Sliding Window
The AA®3110 is designed to meet the needs of any project that requires maximum ventilation, including general healthcare applications and mental health facilities.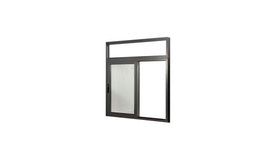 AA®3110HW Horizontal Sliding Window
Developed in partnership with several Healthcare Trusts for the Mental Healthcare sector, the AA®3110HW Window has been designed to ensure that the needs of the user are paramount with easy to operate functions.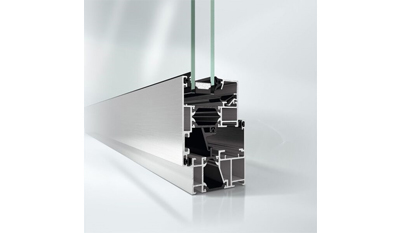 AWS 65 Window
The Schueco AWS 65 aluminium window system is an ideal standard system for a variety of window applications due to its broad range. Up to five design lines are available for creating attractive visual accents in both newbuild and modernisation projects. A wide range of profiles for narrow face widths and a high degree of transparency, as well as complete compatibility with the Schueco ADS door range allow sophisticated designs to be implemented effectively.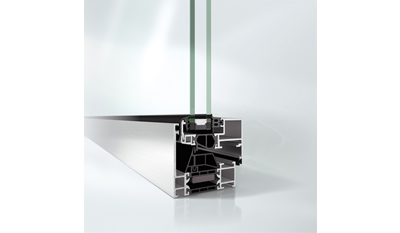 AWS 70 Window
The Schueco AWS 70 window is created to meet all requirements. Functional benefits are combined with architectural and design features. Benefits such as high thermal insulation, narrow face widths, concealed, traditional manual or integrated electromechanical fittings are combined in perfectly integrated components for inward and outward-opening windows.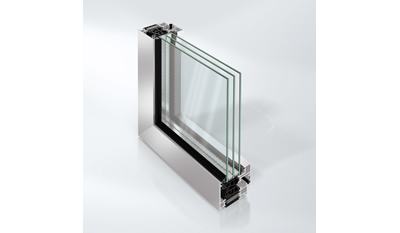 AWS 75 Window
The Schueco AWS window modules with a basic depth of 75 mm feature impressive characteristics in terms of function, energy efficiency and design.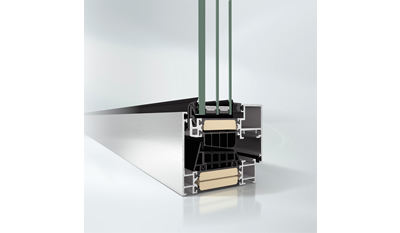 AWS 90 Window
The Schueco AWS 90 BS.S I+ aluminium block window system features ground-breaking thermal insulation and allows diverse architectural designs of the highest quality to be created with a basic depth of just 90 mm. With a U1 value of 1.2 W/(m2K) and a face width of 95 mm, it achieves passive house standard. Narrow face widths also allow flush sightlines to be created with no visible window vents.